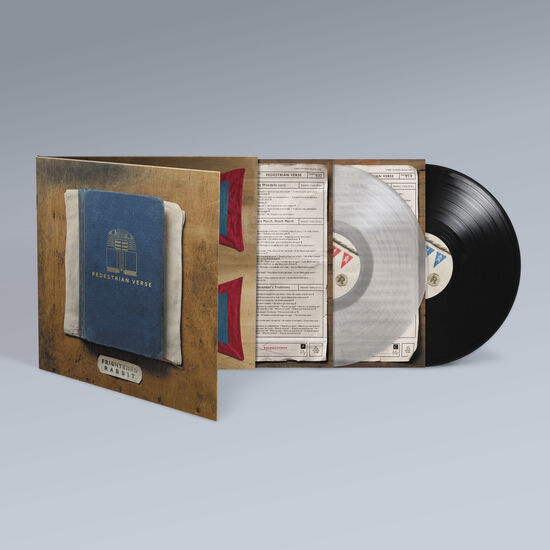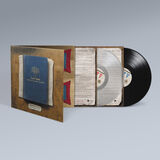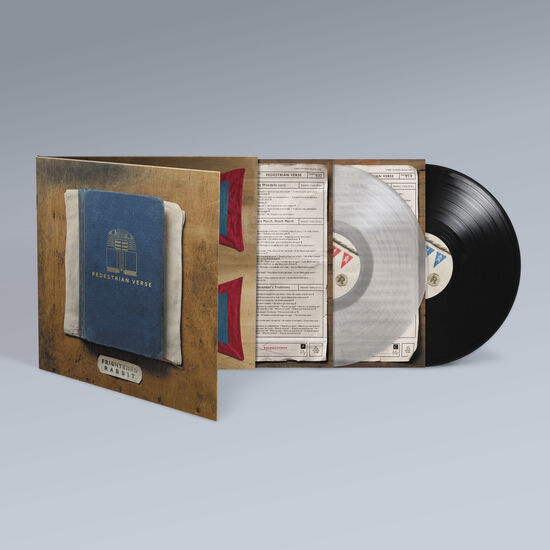 Pedestrian Verse (10th Anniversary Edition) Clear Vinyl
Availability:
Pre-Order, released on: 17 March 2023

If your order contains a pre-order item then everything will ship together when released, not as separate parcels.
To celebrate the 10th Anniversary of Frightened Rabbit's critically acclaimed Pedestrian Verse album, this special edition double vinyl release contains the original 12 track album with an additional 11 bonus tracks. Disc 1 is pressed on clear vinyl and disc 2 is pressed on black vinyl. The records are housed in a gatefold outer sleeve with a gold foiled motif on the front cover and printed inner sleeves containing album lyrics.
Side A
1 Acts of Man
2 Backyard Skulls
3 Holy
4 The Woodpile
5 Late March, Death March
6 December's Traditions
Side B
7 Housing (In)
8 Dead Now
9 State Hospital
10 Nitrous Gas
11 Housing (Out)
12 The Oil Slick
Side C
13 If You Were Me
14 Snow Still Melting
15 Escape Route
16 Default Blues
17 Radio Silence
Side D
18 Candlelit
19 Architect
20 Norland Wind
21 Holy (Alternate Version)
22 The Woodpile (Alternate Version)
23 Late March, Death March (Alternate Version)